Detractors rejoice, the Philly Soda tax may not be a tax for much longer. A Philadelphia lawmaker has introduced legislation that would invalidate the controversial law.
The controversy surrounding the famed Philly soda tax began a little over a year ago when it was first enacted. Since then, the results have been mixed at best.
So far the tax has generated revenue of $39.3 million, this is about 15% less than the original projection of $46 million.  At the same time, sales of carbonated soft drinks fell by 55% inside the city.
On the other hand, soda sales rose by about 38% outside the city. This indicates that residents were not ditching soda altogether; just looking elsewhere for it.
Repeal In Sight?
State Representative Mark Mustio has introduced legislation that would essentially negate the tax. The Soda Tax Preemption legislation is an effort to ban local jurisdictions from imposing taxes on food, beverages or containers for either. Only beer, wine and spirits (which have existing taxes) would be exempt from the proposal.
"Singling out one economic sector with an unfair tax that is twenty-four times higher than the tax on beer is, at best, nonsensical," Mustio said in a memo accompanying the bill. "It is critical that we help the city maintain access to fresh foods and groceries, while also protecting the thousands of jobs in the industry."
The debate surrounding the Philly Soda Tax, and the proposed legislation, comes as a lawsuit is pending in the State Supreme Court filed by the American Beverage Association. It also comes while other states and cities are debating the merits of this type of legislation.
A similar tax in Chicago was repealed late last year. Seattle's new soda tax, higher than Philadelphia's at 1.75-cents-per-ounce, took effect this year and is drawing mixed reviews.
Proponents have long-argued that the Philly Soda Tax will help fund public schools and increase access to education. However, recent data has suggested that most of that money isn't winding up in schools, bur rather the general fund.
By The Numbers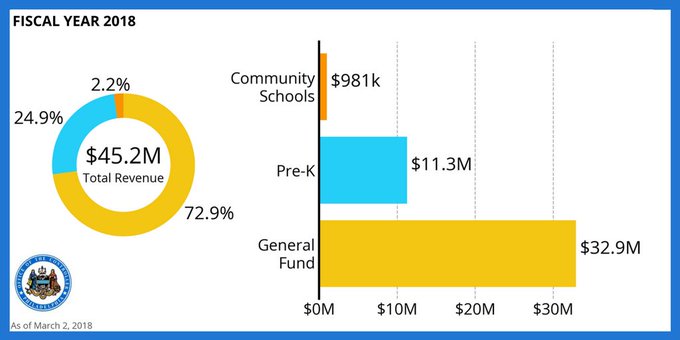 Proponents argue that the funds have already had a great impact on Philly schools.
"[The soda tax] has already allowed us to send 2,000 children to pre-k each year, created 250 living wage jobs in early education, and supported 11 community schools that have connected residents with seven thousand pounds of food, 1,180 items of clothing and 120 summer job and career exposure experiences for students." – Mayor's Office.
As the debate continues, the future of the Philly Soda Tax is uncertain. And larger studies determining the impact are still ongoing.
If the Philly Soda Tax has got you down, it may be time to check out another city. Download the City vs City app today and start comparing cities based on local cost of living. By examining costs at the zip code level, City vs City is able to compare cities based on cost of living.
Is Philly where you can get the most bang for your buck? Download the City vs City app and find out!